Early bird and community tickets are still available through We Can BC. Please contact Yvette Ortiz at [email protected] or by phone at 604-660-7459 for more information.
SFU Woodward's and We Can End All Violence against Women BC Campaign present:
GHOSTS OF VIOLENCE
by Atlantic Ballet Theatre of Canada
VANCOUVER PREMIERE
DEC. 1 - 2, 2011, 7:30PM
Fei & Milton Wong Experimental Theatre
Goldcorp Centre for the Arts, 149 W Hasting St, Vancouver, BC
Ghosts of Violence is a groundbreaking multi-media ballet which brings the issue of domestic violence against women into the spotlight. It is an innovative and inspirational call for awareness, understanding and action. This original ballet brings to life stories inspired by women who have died at the hands of a partner. Through movement, theatre, music and videography, this ballet captures their memory –their struggles, their hopes, their joys and our loss.
Choreography: Igor Dobrovolskiy I Music: Alfred Schnitke, Sergei Rachmaninoff I Lighting: Pierre Lavoie I Projection Design: Adam Larsen.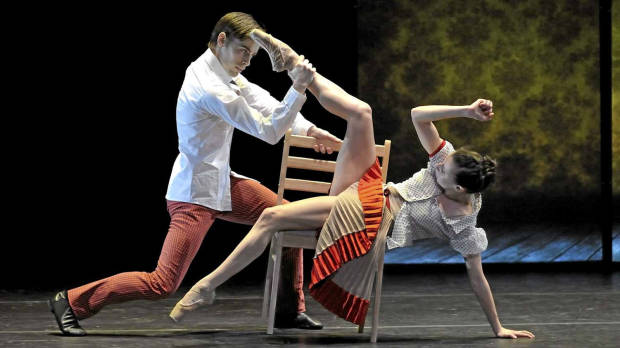 Read performance review in Globe and Mail I Vancouver Observer
General: $39
Senior | Students: $24
PROMO CODE: WCBC
Call 604.873.3311 or purchase online