Youth Against Violence: Preventing Violence Against Women and Girls, a project of our Associate member the Justice Education Society empowers young people to take action.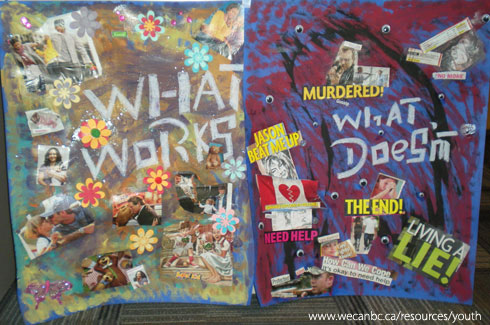 Image: Artwork created for Internaitonal Women's Day by youth team Ms. Understood (Prince George). To see larger version click on the image.
"We wanted to communicate a different way that people could and should interact, which is with kindness and empathy versus anger hostility and violence. The youth wanted to display a more passionate world versus one where hurt is common. The eyes on the 'what doesn't" work section represents witnessing violence and hostility and growing up in an environment where you learn and view that as a normal and acceptable behavior. The group felt that adults tend to forget that children are watching and learning from their behavior."